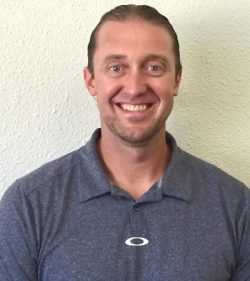 Director of Therapy
Physical Therapist
Education:
2000 Bachelors of Science Sacramento State University–Health Care Business Administration
2004 Masters in Physical Therapy Fresno State University–Physical Therapy
His training includes a year-long post graduate program in orthopedic physical therapy and many continuing education courses each year.
Certifications:
State of California Physical Therapy License
Physical Therapy Board Certification in Orthopedics
National Strength and Conditioning Association Certified Strength and Conditioning Specialist
Bio:
Phil has a passion to help patients overcome injury and help them realize their potential. With personal experience in athletics and working through major injuries, he is particularly aware of the need for balance between rebuilding the body while encouraging and strengthening the mind. While he places great expectations on himself for helping patients, he also places great expectations on his patients to join in this mission.
In addition to his love for sports, he has taken up running to stay healthy. He has found joy in completing, and helping others complete, many half-marathons, 10K and 5 K races in the past 10 years.
Currently, Phil lives in Fresno with his wife Stacy and 4 children. He enjoys spending time with his family, time outdoors, time reading and discovering more about our Creator and 'fixing things' around the house that would have otherwise have been fixed by someone who knew what they were doing for half the cost in a tenth the time.